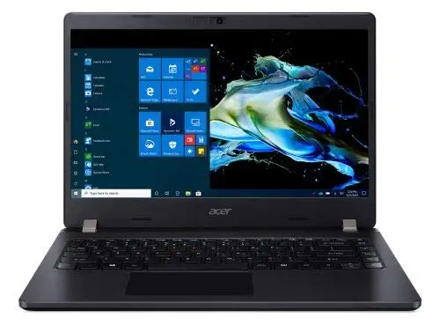 (Renewed) Acer Travelmate TMP214-52 10th Gen Intel Core i5-10210U 14 inches Laptop (8GB/256GB SSD)

The laptop will be in refurbished condition and may have a few visible signs of earlier use. Backed by a minimum six months Warranty provided by the GudLaptop. -This laptop has been professionally inspected and tested to be fully functional by the GudLaptop. - Product may be packed in a GudLaptop box.
₹35,100.00 incl tax
₹59,500.00 incl tax
Acer is a well-known brand that produces a wide range of laptops for various needs and budgets. They offer laptops for general use, gaming, business, and education. Some popular models include the Acer Aspire, Acer Predator, and Acer Nitro.
These laptops have generally received positive reviews for their performance, design, and value. However, as with any product, it's a good idea to research and compare different models and read reviews before making a purchase to ensure that the laptop meets your specific needs.
Acer laptops can be found on various second-hand marketplaces such as Amazon, eBay, and Craigslist. These laptops may have been used previously but can often be found at a reduced price compared to buying new ones.
It's important to thoroughly research the laptop's specifications and condition before making a purchase to ensure that it meets your needs and is in good working order. Additionally, it's also important to ensure that there is a warranty or return policy in place in case there are any issues with the laptop after purchase.
A refurbished Acer laptop is a used laptop that has been inspected, tested, and repaired to ensure it is in good working condition.
These Second hand Acer laptops may have slight cosmetic imperfections, but they should function like new ones. Second Hand Acer laptops are often sold at a discounted price compared to brand-new laptops. It's a good option for those looking for a reliable and affordable computer. It is important to buy from a reputable seller and check the warranty before purchasing a refurbished laptop.